More Articles Of Interest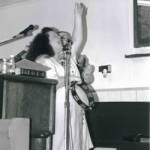 Emotionalism, in the church, is a reaction that is based on a human sentiment or feeling. It is devoid of true worship and holds no real sustaining substance....it is important to note that there is stark differentiation in 'emotionalism' versus emotions that stem from true worship.
Over the course of the past thirty or so years the world has drastically changed; for better or worse is purely a matter of personal opinion, but in my honest estimation I feel the world has made a significant shift away from God and His glory. There is a growing preoccupation with sex, money, violence and other trappings of this world.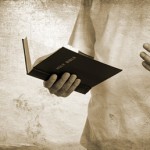 We've often heard, and been duly inspired by, great sermons that spoke about love, forgiveness, caring for the widow and the orphan, feeding the hungry, and fulfilling the Great Commission. However, in a totally honest assessment, how often are we actually doing and fulfilling the awesome things that God's word teaches us we are to do?