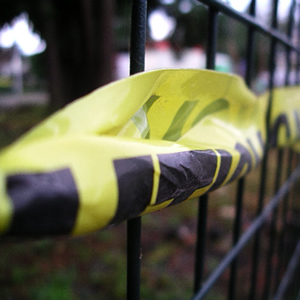 At the Clackamas Town Center, a popular mall in suburban Portland was closed Wednesday after gunfire erupted on holiday shoppers. A gunman wearing a mask and camouflage killed two people, injured a third, and then killed himself.
The two murdered victims have been identified as 54-year-old, Cindy Ann Yuille, a hospice nurse, and 45-year-old business owner Steve Forsyth. The wounded victim, 15-year-old Kristina Schevchenko is listed in stable but serious condition at an Oregon Hospital.
The shooter has been identified as 22-year-old Portland native, Jacob Tyler Roberts.
Roberts shot three people on the second floor of the Oregon mall and then ran as frightened shoppers hid behind racks. Wearing a hockey-like mask and bullet-proof vest, Roberts ran down a corridor toward a back hallway that led downstairs.
At that point dozens of police cars, with blaring sirens had already arrived at the scene. Roberts would then take his own life.
There was no apparent motive for the shooting as authorities continue to investigate.
---
Category: Ministry News