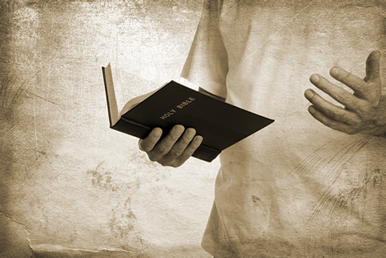 We've often heard, and been duly inspired by, great sermons that spoke about love, forgiveness, caring for the widow and the orphan, feeding the hungry, and fulfilling the Great Commission. However, in a totally honest assessment, how often are we actually doing and fulfilling the awesome things that God's word teaches us we are to do? Unfortunately, whether we admit it or not, many times the answer is NOT ENOUGH.
The Bible tells us in Romans 12:10 ESV that we are to "Love one another with brotherly affection…", and five verses later Paul admonishes us to "15 Rejoice with those who rejoice, weep with those who weep. 16 Live in harmony with one another…". Yet, too often we turn our nose up at those who don't look like us, or act like us. We see the broken soul who needs the love of God in his/her life, desperately desiring to be comforted, but instead we walk the other way as though we don't see them, and as if we don't care. Do we really believe this is how Jesus would treat people? Is this the type of love He showed, and taught us to have for others?
Jesus warns us in Matthew 7:24-26 to not only hear His words and instructions, but more importantly TO BE DOERS of the word. He tells us not to be like the foolish man who builds his house on the sand, only to have it destroyed by the elements. We read our Bibles, and are fed healthy servings of God's word, to the point that it should be ingrained in our hearts. But if we do not live our lives according to these teachings then we have become like the foolish man, and our foundation is not as sure and strong as we have tricked ourselves into believing it is. In the Epistle of James 1:22 it reads, "But be doers of the word, and not hearers only, deceiving yourselves."
The person who is the doer of God's word embodies all that Jesus was in the earth. That person is slow to anger, quick to hear, and treats his brethren with love and compassion. This person who is the doer of God's word bears the fruits of the Spirit (love, joy, peace, longsuffering, kindness, goodness, faithfulness, gentleness, self-control…Galatians 5:22), and God is glorified in all they do.
When we are doers of the Word we develop a longing to feed the hungry and clothe the naked. We began to develop the heart of Christ, and the things that break His heart will break our hearts also. There is no greater satisfaction in this lifetime, than to be used by God, and to know that at the end of your days, you fought the good fight and kept the faith (1 Timothy 4:7). If you haven't already, why don't you make a decision STARTING THIS DAY, to be not just a hearer, but also a diligent doer of God's holy word. Don't just talk about it….BE ABOUT IT!
Category: Articles, Outreach, Articles Of Interest